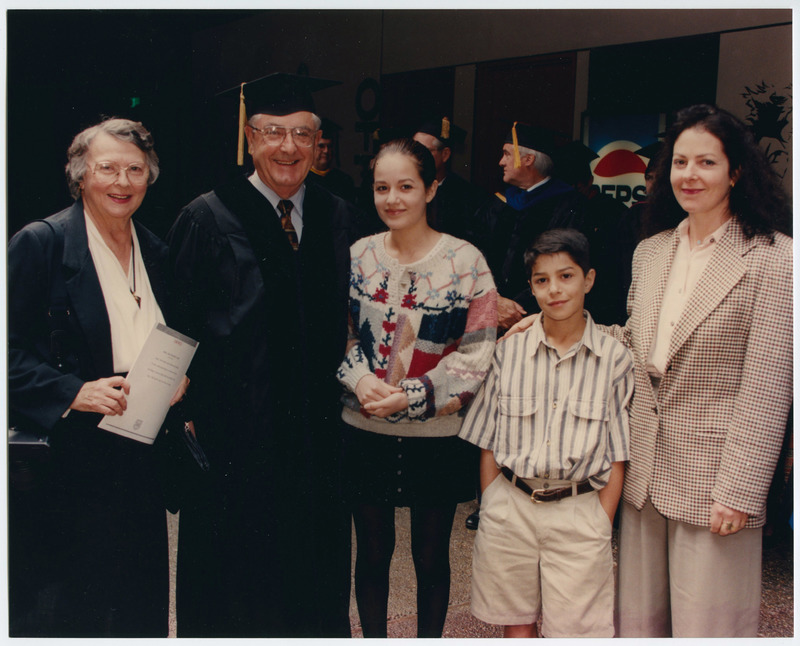 Victor Atiyeh was born February 20, 1923 in Portland, Oregon, to two Syrian immigrants, George Atiyeh and Linda Asly Atiyeh.
After graduating from Portland's Washington High School, where he was a standout football player and president of his senior class, Atiyeh attended the University of Oregon, where he majored in pre-law, from 1941-1943. A member of Phi Gamma Delta (Epsilon Omicron/the Fijis), he continued to be involved with the fraternity throughout his life. He was a guard on the University of Oregon football team, and was scouted by several NFL teams and offered a position with the Green Bay Packers.
A football player, a gun collector, a history buff, a fly-fisherman, and a Boy Scout, Atiyeh's diverse interests and connections all served him well in connecting to constituents, and in reaching across demographics and party lines.