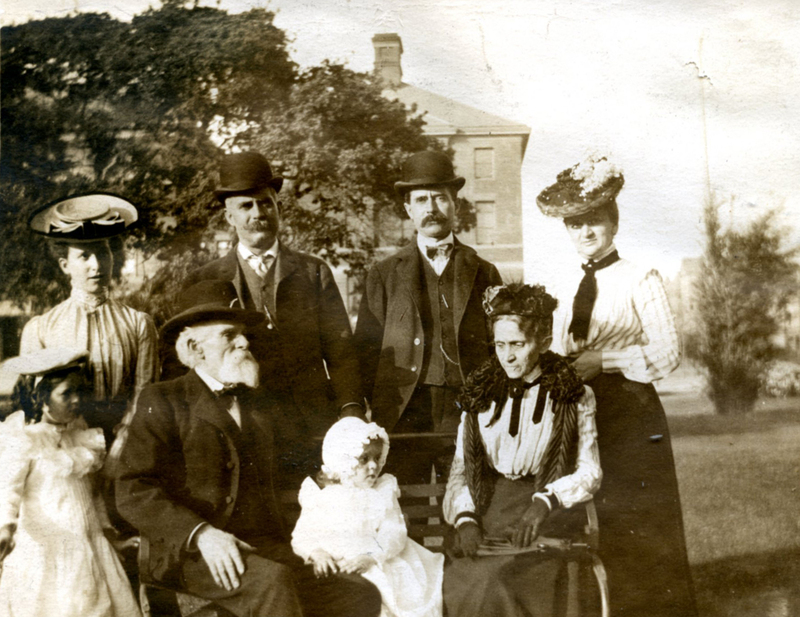 Nettie Shipley Haines was an artist, musician, wife, and mother living in Forest Grove at the turn of the twentieth century. This exhibit features photographs from the Nettie Shipley Haines photograph album.

Nettie moved to Forest Grove with her family as a young child, and briefly attended Pacific University's Conservatory of Music between 1882-1885. Several pieces of her artwork are still held in Pacific University's Permanent Art Collection. She married future Oregon State Senator E.W. Haines in 1887. The couple had two daughters, Ruth and Grace Haines. Both girls graduated from Pacific University, Ruth in 1917 and Grace in 1919.
The Nettie Shipley Haines photograph album features buildings, people, and activities mostly centered in Forest Grove, Oregon. Photographs from the album span several decades, covering the 1890s to the early 1920s. The album depicts the daily home life of the Haines family, including their friends, social life, as well as their many pets and farm animals. Nettie's father, Manley Shipley, is featured in several photographs with his young granddaughters, Ruth and Grace Haines. The album also contains several photographs of the Oregon coastal town of Newport.